Have you ever received a seemingly out-of-the-blue message from an old contact?
Mrs B was on my list of contacts during my first direct marketing campaign. When I followed up with her, she thanked me for the marketing she had received, said it was really memorable and she would save my details. However, they were "well equipped for translation for the time being".
What would you do next?
After some thought, I decided that as she was keeping my details, her reply was a not yet rather than an outright no and I kept in touch.
Marketing to keep in touch
Every couple of months I sent Ms B my free print newsletter, a postcard at Christmas, and we're connected on LinkedIn, all low-key ways of making sure I stayed top of mind.
A mere 18 months (!) after I first contacted her, she sent me an email asking for details about my services to see if we could collaborate and we've been working together ever since. I'm certain that wouldn't have happened if I hadn't kept in touch.
Very often we think a 'no thank you' response to our marketing means something along the lines of 
Don't ever darken my mailbox again. We'll never use you for our translations, I can't believe you had the audacity to contact us in the first place, outrageous!
when actually, the person has taken the time to respond to say they don't need your services right this minute. And that's all they're saying.
Even so, you don't want to be *that person* who keeps popping their head around your contact's door asking if they need anything.
How about now?
Now?
Maybe now?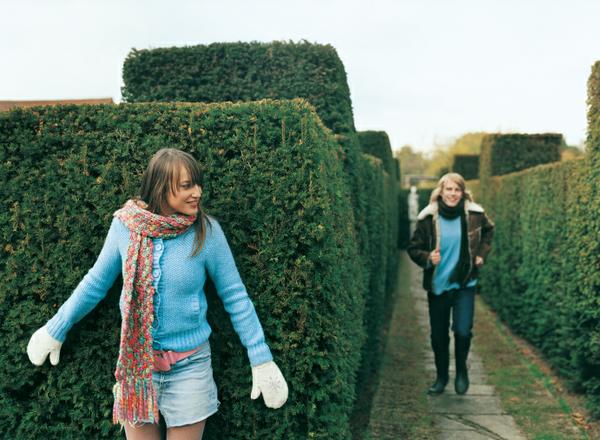 So, how could you keep in touch with people who are not quite ready to work with you but might need you in the future?
What would help your potential client right now?
If they're translating in-house, they might welcome a glossary of industry terms you could create very easily. Or a short guide of common mistakes so they can avoid making them. Create a useful resource that also delights your current clients.

It could be that they don't need anything at all right now but would enjoy a regular newsletter with language or marketing tips, cultural insights, or a behind the scenes look at what other industries like ours are doing.
I started my client-focused newsletter in 2019 and every time it's published, I see a rise in enquiries from existing clients who suddenly remember they have a project to discuss.
What will you create?
Create your marketing kit
If you'd like both inspiration and accountability to create a useful client-focused resource for your translation business, then check out Publish Your Newsletter. This course takes you through everything you need to know to create an asset for your business that helps you keep in touch with clients and potential clients. It's a real superstar in your marketing kit and gives you a reason to get in touch, share important updates and draw your clients in with relevant content.
For other resources, support and accountability, you'll love The Expedition Group. Let's get your marketing kit ready so you can enjoy embarking on fun translation adventures with new clients.
When you join the group, you get access to all the previous training, which includes establishing contact, content marketing, how to create a persuasive portfolio, and more. Plus, how to ensure you're focused on the right tasks for you so you don't get overwhelmed by all the exciting options! First and foremost, you can book a one-to-one Zoom call with me to discuss your business and next steps. If you have any questions that aren't answered here, please just send me an email (sa[email protected]) and I'll be delighted to help.